Posted on August 19th, 2008
This spring we launched the new Speedway 660 website with the new look and feel. One part of the site that has yet to be converted is the Peterbilt 250 History section. For the interim we have posted the link below so fans can access the history info from 2001-2007.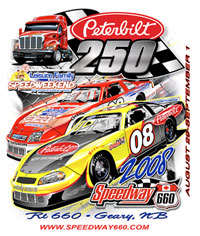 Feel free to browse through the stories and results.